We move, setup and install aquariums, filters & plumbing.
SEE GALLERY
We lease colorful freshwater aquariums.
All you do is feed the fish!
Aquarium services
Aquarium Maintenance
Professional quality aquarium service. We do routine fish tank cleaning and maintenance in the Wichita area, El Dorado, Hutchinson and Salina. Our guarantee is sparkling clean with fast results!
Aquarium Cleaning Service
Your aquarium is a priceless treasure. But all you need to do is feed the fish! Therefore Living Waters Aquarium Maintenance starts with the same 5-step routine during every service call. We will-
vacuum gravel (if you have live plants or corals, we clean around them)
refill the aquarium with new water
scrape & scrub algae
clean filters and equipment
redecorate and polish glass
Our staff understands that every aquarium has slightly different biology. To compensate for this, we attend to the specific care and testing requirements of your aquarium. We use API and Salifert brand test kits and instruments for recording pH and temperature.
We professionally service:
All indoor ponds and fountains
Educational exhibits
Touch-and-see aquariums
Live seafood displays
Marineland Aquarium Retail Systems (MaRS)
Live bait displays
Whether your aquarium needs weekly maintenance or monthly maintenance, we have the perfect option for you.
Aquarium Setup Service
Living Waters will assemble, set up, install and establish any aquarium, any brand, anytime. We serve Kansas, El Dorado and the Wichita area.
Living Waters staff have been trained with MaRS, seafood corporate guidelines, and government procedures with various agencies. Many live displays will require extensive knowledge of aquarium manuals and procedures. Specifically, these display aquariums demand greater knowledge about plumbing and electricity than a standard fish tank.
Rapid Aquarium Moving Service
We provide fast aquarium disassembly and removal, speedy transportation, and rapid aquarium setup.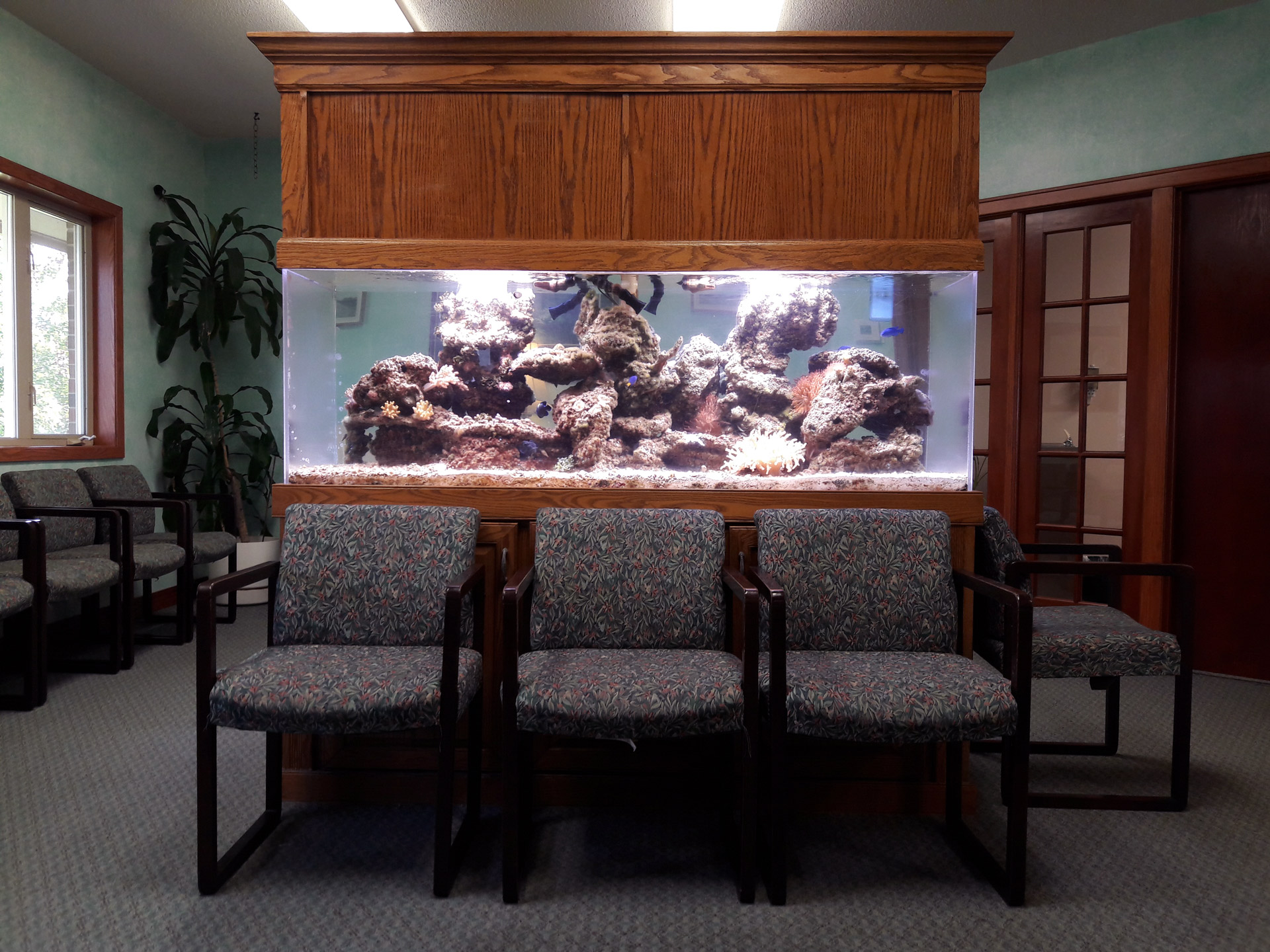 Aquarium Leasing Service
Want all the benefits of an aquarium, without owning one?
The advantages of leasing include a lower financial commitment, no surprise costs, and for businesses: an aquarium lease is an easy 100% write-off.

We provide a fish tank rental + monthly maintenance service starting at $200.00. Our Aquarium leases include:
Fully-decorated Aquariums
Colorful, active fish
LED light with timer
Furniture Stand
Filter and Heater
Fish food and net
For larger aquariums, we can add automatic feeders for hands-off enjoyment of the fish.